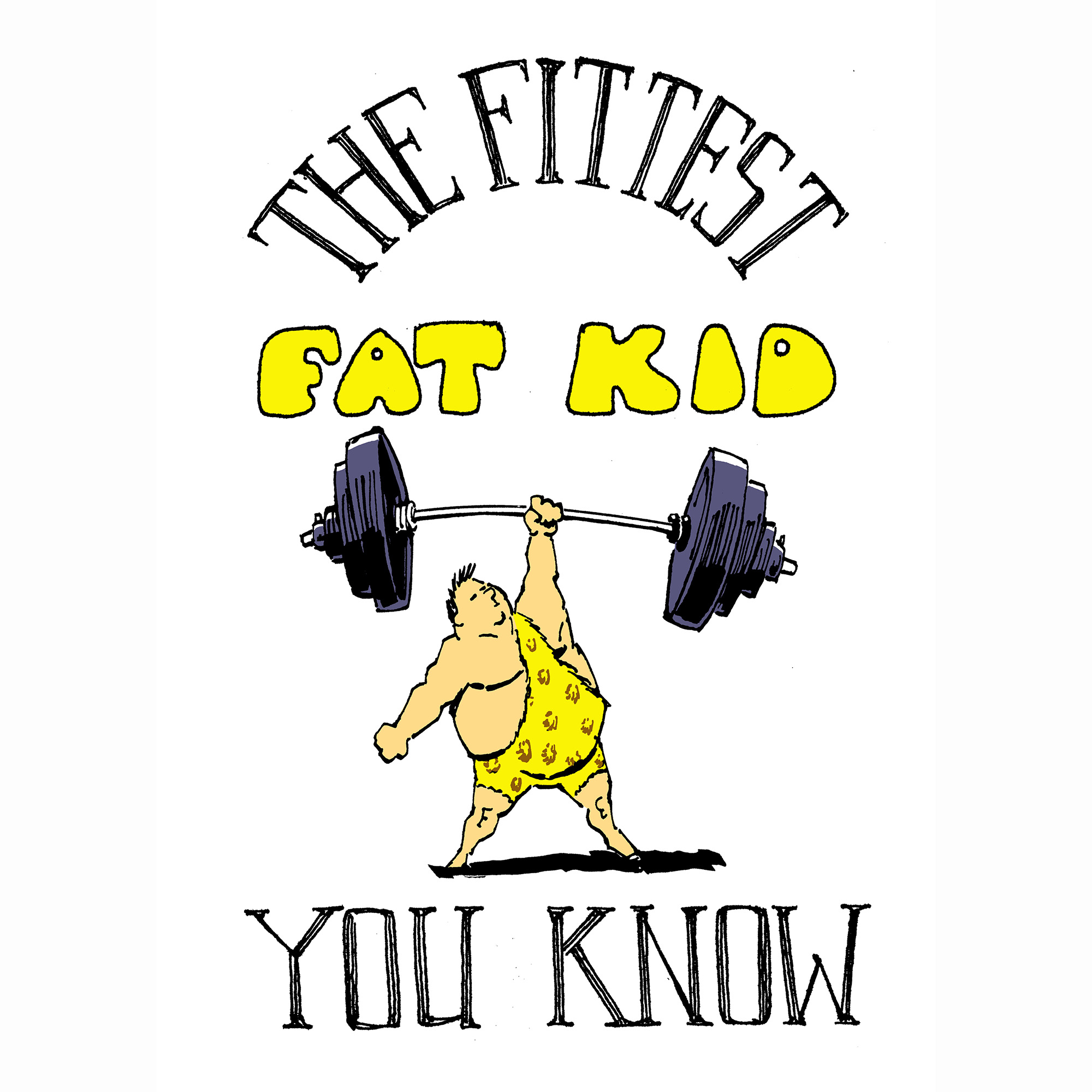 If you've fall short of your fitness goals, so have we. Come join the Fittest Fat Kid You Know and together we will pick up the pieces, no matter how heavy they have become. Produced by Bruce Nachsin with an assist by his cohost Randy Mulkey. The Fittest Fat Kid You Know is an exploration into the ups and downs of weight loss and fitness as viewed through the eyes of someone from the other side of the fitness spectrum. We believe in effort, community, accountability and personal forgiveness & not judging yourself. Join us on our journey to reclaim our sense of well being.
Episodes
Tuesday Nov 30, 2021
Tuesday Nov 30, 2021
Tis the season to eat yourself into a food coma while trying to safely arrive back home from the festive family free for all that is Thanks giving dinner
This week the Fittest Fat Kid got a little bit fatter and a lot more sluggish after breaking the fitness faith and trying to go bite for bite with friends who have both greater stomach capacity and higher metabolisms.  He is joined once again by Jonny Bloozit who has come to take Bruce's next day dietary confession and maybe absolve him of his culinary crimes.
Jonny is also here to drop some knowledge about how to get yourself a good prison workout, all without having to stand before a judge. All this and a few side dishes more on this week's episode.
Jon's newest art book Creatures of the Dying World is now on sale in both Physical form & as a PDF 
More of Jonny's work can be seen here at: https://www.behance.net/bloozit 
The Fittest Fat Kid You Know has got some Socials:
Instagram: @fittestfatkid
TikTok: @fittestfatkid
Twitter: @fittestfatkid
Facebook: The Fittest Fat Guy You Know Page
Do you have a question, comment or concern, email us at: hithere@fittestfatkid.com
Episode Theme song: I've Got to Go Now by Anthem of Rain