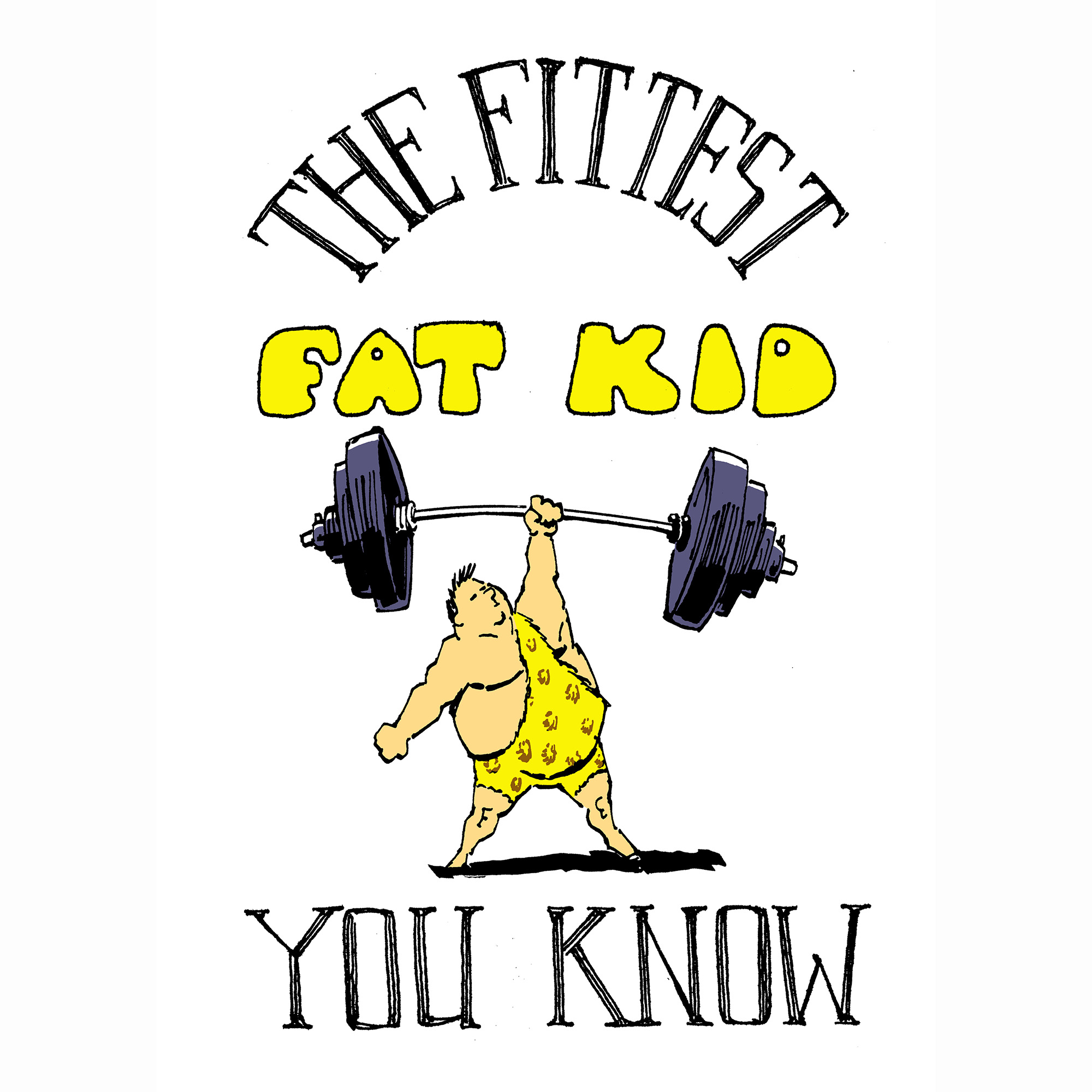 If you've fall short of your fitness goals, so have we. Come join the Fittest Fat Kid You Know and together we will pick up the pieces, no matter how heavy they have become. Produced by Bruce Nachsin with an assist by his cohost Randy Mulkey. The Fittest Fat Kid You Know is an exploration into the ups and downs of weight loss and fitness as viewed through the eyes of someone from the other side of the fitness spectrum. We believe in effort, community, accountability and personal forgiveness & not judging yourself. Join us on our journey to reclaim our sense of well being.
Episodes
Tuesday Jan 18, 2022
Tuesday Jan 18, 2022
It's not just the challenges we face but the way we face them. This week I am joined by Dr. Kevin Payne who shares with me his weight loss journey as well as what it is like to live with Multiple Sclerosis. We delve into mind set and better ways to frame the way you look at your issues. The doctor is in and ready to talk.
Find Kevin on the socials, he is on Facebook, Twitter, Instagram & LinkedIn at @YourLLWell and (personally)  @DrKJPayne 
He also have a website: https://yourlifelivedwell.co 
And keep an eye out for his new book which will be released on February 7th.
The Fittest Fat Kid You Know has got some Socials:
Instagram: @fittestfatkid
TikTok: @fittestfatkid
Twitter: @fittestfatkid
Facebook: The Fittest Fat Guy You Know Page
Do you have a question, comment or concern, email us at: hithere@fittestfatkid.com
Episode Theme song: I've Got to Go Now by Anthem of Rain