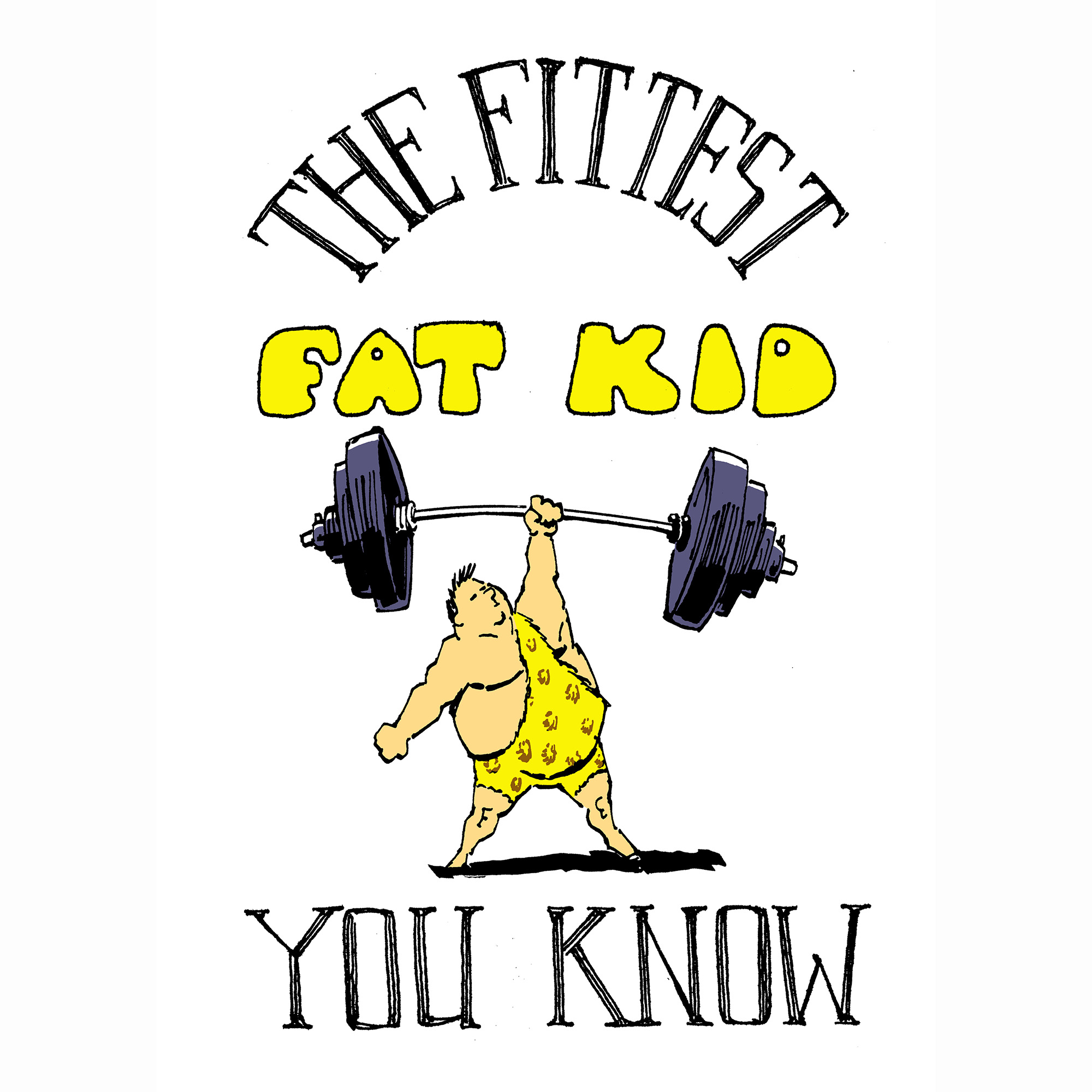 If you've fall short of your fitness goals, so have we. Come join the Fittest Fat Kid You Know and together we will pick up the pieces, no matter how heavy they have become. Produced by Bruce Nachsin with an assist by his cohost Randy Mulkey. The Fittest Fat Kid You Know is an exploration into the ups and downs of weight loss and fitness as viewed through the eyes of someone from the other side of the fitness spectrum. We believe in effort, community, accountability and personal forgiveness & not judging yourself. Join us on our journey to reclaim our sense of well being.
Episodes
Tuesday Nov 16, 2021
Tuesday Nov 16, 2021
Can we find that balance between a hectic work life and our fitness? Are there any shortcuts to the new you you wished you knew?
These are the deep thoughts we ponder with this week's guest who, though no fault of his own, turns out to be Michael Kroeger of Nickelback Fame. Mike virtually sits down with the Fittest Fat Kid to talk about focus, intensity, working through the pain and just how many Lat pulldowns you can get when your clown of a gym buddy won't stop trying to make you laugh. 
You can get your nickel back from Mike by hitting up his Instagram: @michael_kroeger555
Nickelback can be found at their homepage ,and just about anywhere else you look, they are Nickelback after all.
The Fittest Fat Kid You Know has got some Socials:
Instagram: @fittestfatkid
TikTok: @fittestfatkid
Twitter: @fittestfatkid
Facebook: The Fittest Fat Guy You Know Page
Do you have a question, comment or concern, email us at: hithere@fittestfatkid.com
Episode Theme song: I've Got to Go Now by Anthem of Rain